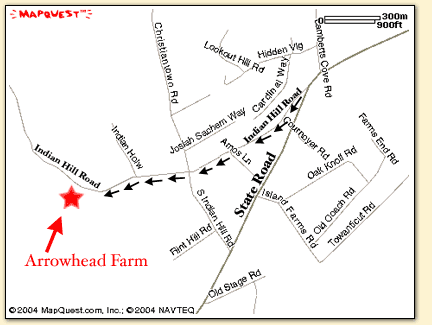 Arrowhead Farm is located in the town of West Tisbury on the island of Martha's Vineyard.
As you're heading up-island on State Road, take a right onto Indian Hill Road, which is just after the sign and turn-off to Upper Lambert's Cove road.
Simply follow Indian Hill Road straight through the four-way-stop that you come to. You will see Arrowhead Farm on your left shortly after that first.
Park just off the road and walk up to the barn.
We look forward to seeing you!